You can easily register a memorable domain name to help potential clients find out more about your practice. Many people will also register their own name as a domain. You can easily register one at a discount by using this link.
Here are a few tips to help you choose the right domain name:
1) Choosing: Choosing a domain name is a lot like choosing a name for your company or law firm. Ideally the name should be consistent with your branding. Determine whether you are branding the name of your company, product or service. Your domain name should be good for branding – short, easy to remember, and has a ring to it or creates an image in the mind of the consumer. CourtDeadlines.com is the primary domain name for this blog, which makes it instantly obvious that it is mainly a blog about meeting court deadlines.
2) Trademark: Before registering your domain name, be sure to check the U.S. Patent and Trademark Office to make sure that the name has not been trademarked. You can check at www.uspto.gov, click on Search under Trademarks. Assuming that your choice has not been trademarked and you have now registered a non-generic domain name, you may want to protect your name by filing a Trademark or Service mark application.
3) Ownership: When you register a domain name, make sure that you are the registrant of your domain name. Some web site design firms will register your domain name with their name as the registrant. This will give them ownership of your name keeping you hostage. You can easily register your domain name yourself for just a few dollars through registrars like Bluehost and GoDaddy.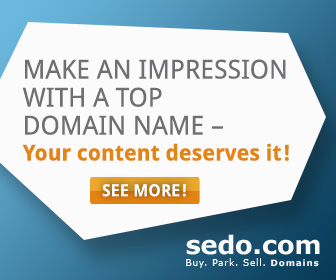 4) Extensions: Domain names are available with various extensions, such as .com, .net, .org and many other extensions. If it's really important to you, you can register domain names in several extensions, however, for most firms only the .com extension is important. If you feel that you need to use .org, you should also register your name in the .com extension.
The .com extension is similar to 1-800 for telephone numbers. Most people automatically dial 1-800 even when they see 1-888. Likewise, most people will type .com even when they see .net or .org.
5) Top Level Domain vs. Sub-Level Domains: A sub level domain is a second level domain under a first level domain name and can look like yourfirm.freehosting.com. You must have your own domain name. Do not under any circumstances use a free hosting service, since free hosting services will only give you a sub level domain. No one will ever remember it and it's sort of like handwriting your own letterhead. Instead, you can get hosting through a company like Bluehost, or work with a web design company.
6) Ethics for Law Firm Domain Names: Some web site domain names can violate legal ethics. Make sure that your web site name avoids use of certain words which could create a potentially incorrect expectation in the mind of the consumer or violate one of the other ethics rules. Also, some states prohibit the use of trade names.
Your domain name should not imply that you are better than another lawyer or that you can accomplish something that may not actually occur. Use of words such as "BEST", "TOP", "FOREMOST, "LEADING", "WIN" and similar words in a web site domain name could create a misleading expectation in the mind of the consumer and might violate ethics rules in some states.
7) Advertising Your Domain Name: Be sure to include your domain name on your business cards, letterhead, and all advertising.